Summary:
One dad and eight lads? Now that's one lucky cunt! Or is it one dad and eight scally cunts?
Well, Dads & Lads Night In finds dad Steve bored and stuck in his council flat on a Friday night - so he decides to have a couple of tinnys and a smoke with his mate to relieve the boredom. Fucked off with the crap footy on TV and having not that much else to do, Steve gets an unexpected phone call from another couple of lads on the estate who want to pop round to borrow some smoke. The lads sit and chat and, as the lager kicks in, they decide to stick a bit of porn on the telly.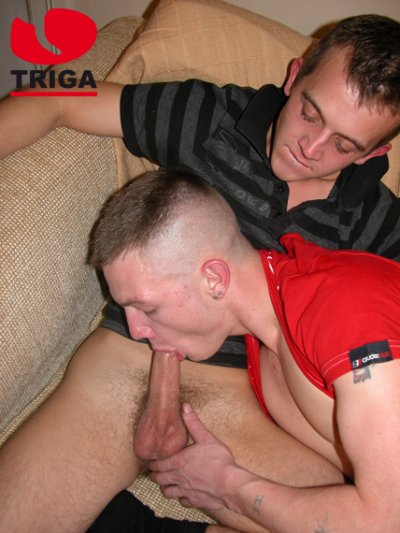 It's not long before dad Steve has got a big boner and, chancing his luck, gets one of the lads to suck him off. The other lad, Tyson, watches big Steve getting a good sucking and says he fancies a bit of that himself. Soon little Danny is getting spit-roasted by big Steve and muscley scally lad Tyson - alternating with his mate to fuck Danny's tight hairy arsehole. Tyson dumps his load in Danny's face and fucks off. Danny says he has to leave as well but will come back later with another couple of lads for a bit of a party.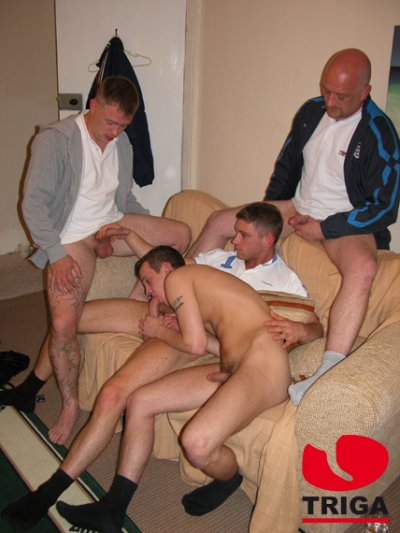 That night Danny returns with three mates - Kai, Jamie and Adam - and spliffed up they all get their cocks out, ready for some hardcore fucking. As big cocked Kai fucks Adam over the skanky beer stained sofa, Neil decides to shove his dick up Kai's tasty backside as well - and all three get into a pounding frenzy before jizzing their loads in each other's faces. The next night a couple of pals, Mel and Jay (who dad Steve used to work with) drop by for a beer before heading down the pub.
Left to their own devices for a bit while Steve goes to pick up his car from the garage, Mel and Jay decide to make use of the sofa. In minutes Mel has fished out his massive black cock and is ramming it down Jay's willing throat before flipping him over, rimming his arse, and then fucking him in every position he can think of! In the middle of their fuck session dad Steve and his mate Neil turn up - and just sit and watch the floor show as Mel and Jay fuck on the coffee table! As Mel unloads his jets of cum into Jay's open mouth, Neil and Steve spunk all over themselves and the sofa! Now, that's a Dads & Lads Night In!